We understand the stress and frustration that comes with having to switch project management software, especially when it's unexpected. After Xero announced their platform, WorkflowMax, will be shutting down in 2024, WorkflowMax customers are faced with the daunting task of finding an alternative project management system.
We're here to help you navigate this process and make an informed decision.
In this article, we'll explore various alternative project management platforms and explain why some might be a better fit for your company than others, without compromising the seamless Xero integration that you have come to rely on.
---
Alternative #1: ProWorkflow
The #1 project management software for teams of all sizes, ProWorkflow gives your team the power to succeed every time with an all-in-one project management solution.
Like WorkflowMax, ProWorkflow gives users streamlined data access and control at their fingertips, allowing them to schedule and assign team member tasks, monitor workloads, oversee project costs, and manage timelines.
What sets ProWorkflow apart from other platforms and makes it a great alternative is service.
With the goal of ensuring your Professional Services firm gets the most out the platform, ProWorkflow includes free comprehensive onboarding and continued technical support for the life of your system.
From Implementation to Data Migration and Training – we are committed to providing Professional Services firms with the support needed to make the transition to ProWorkflow as smooth and hassle-free as possible.
Added bonus, ProWorkflow integrates with a number of accounting integrations, including Xero, and has a free trial! See how easy it is to transfer your data and get started today.
---
Designed for marketing firms, Workfront is another alternative work & project management software suite similar to WorkflowMax.
While it has some of the same capabilities as solutions like ProWorkflow, there are a few subtle differences.
For instance, while ProWorkflow is easy to use and includes extensive training that is also free, Workfront charges for training and is more difficult to use. Something to think about when choosing a platform.
---
monday.com has marketed itself as a Work OS that lets you align teams, boost efficiency, and increase productivity.
While it's a great WorkflowMax alternative, monday.com is still missing several features that competitors like ProWorkflow have built into their systems.
With the Viewing Tool, ProWorkflow lets users easily see what others are doing, which is great for checking staff workload. ProWorkflow also has many easy time-tracking options, including in-app, mobile, widgets, timer, direct entry and there is even a fast weekly timesheet view with drag and drop time entry.
And with easy & customizable reporting and tracking capabilities, ProWorkflow lets users see project progress and track tasks in seconds – perfect for managing deadlines and people.
---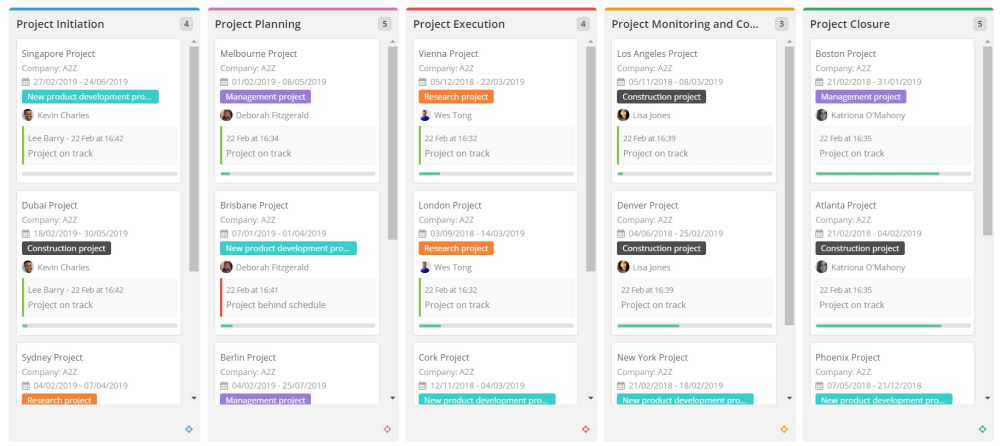 Billed as a tool to manage all client work in one platform, Teamwork is a WorkflowMax alternative that offers a lot of functionality in an easy-to-use system.
And, while the tool has things like pre-built templates for project management, website planning and new client onboarding, it still has a few limitations.
For example, while platforms like ProWorkflow offer users a comprehensive project page, Teamwork spreads what should be in a single view across 11 tabbed views. ProWorkflow also offers comprehensive contact management, whereas Teamwork's contact management is limited.
---
Alternative #5: Podio
The final WorkflowMax alternative is Podio. Boasting better collaboration, faster communication, and a customizable structure, Podio brings together a number of components you need together in one tool – but not all of them.
Alternatives like ProWorkflow offer similar tool configurations, as well as the ability to customize site branding, create robust org charts, view project details on one page, and easily handle big data.
With a user interface that supports a large work volume of projects and tasks with ease, ProWorkflow gives users more control over projects and people.
---
So, while WorkflowMax is shutting down in 2024, software solutions like ProWorkflow are there to pick up the slack. To see how other WorkflowMax solutions stand up to ProWorkflow, visit https://www.proworkflow.com/alternatives/.